Are you looking for cool and unusual gifts for dogs and unique gifts for dog lovers? Check out our Doggone Good Dog Gift Guide. It's full of our favorite dog gear and goodies that are sure to get tails waggin', butts wigglin', and make you the talk of the dog park.
We'll help you find those one-of-a-kind dog gifts and unique gifts for dog lovers that you've been looking for.  We'll also help you celebrate every doggie milestone from Christmas and birthdays to obedience class graduations and every fur-filled occasion in between.
This post contains affiliate links. By buying through the links I may receive a commission for the sale. This has no effect on the price for you.
Unique Gifts for Dog Lovers and Unusual Gifts for Dog:
For the pup parent that prefers things that are timeless and simple … and likes everything to match.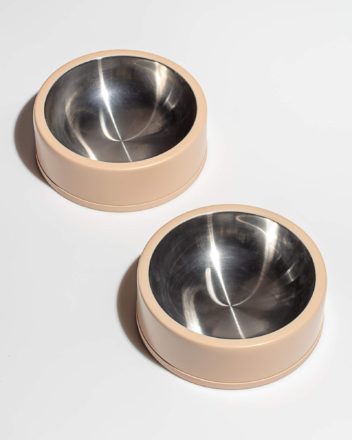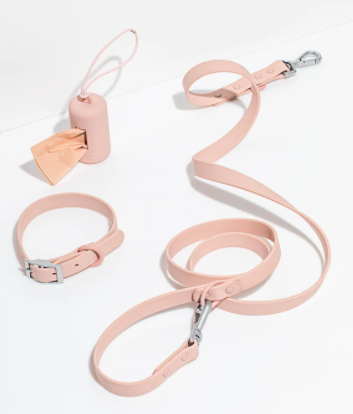 Totally timeless, simple and safe. These sleek and stylish stainless steel dog bowls are perfect for any discerning pet owner looking for something a little less ordinary. The non-slip base is perfect for aggressive eaters, they're dishwasher safe and have a 4 cup capacity for that hungry dog.
For the over-achieving pup parent who's looking for ways to elevate play and the pooch that's too smart for their own good …

With two very active and highly intelligent Australian Shepherds I am always looking for ways to exercise their minds and elevate their level of play. This Level 2 game by Outward Hound was the perfect gift for both of them and is the perfect gift for all your furry friends. It's durable,  heavy-duty plastic construction has stood up to their noses, paws, teeth and drool as they master opening, removing and sliding the 20 treat compartments. I researched the heck out of the various interactive dog toys and I am very pleased with the Dog Brick and Gunner and Colt give it two paws up too!
For the dog and dog lover who has everything or the pet parent who worries when they're away …
Never miss a moment of your dog's wonderful little life with this Furbo Dog Camera. See, talk, and toss treats to your dog even when you're not home. When our dog barks, it could mean something's wrong at home. Furbo Dog Camera sends you an alert so you can immediately check in on them. This Wifi pet camera has 2-way audio, it's designed for dogs, compatible with Alexa and was featured on Ellen.
For the posh pup, doggie diva, and designer dog mom …
I love this faux fur dog bed disguised as a soft, cozy throw rug! What I love is that it doesn't look like your typical dog bed. The PupRug Faux Fur Memory Foam Orthopedic Dog Bed minimizes joint pain, improves health and mobility and gives your dog the overall comfort they need. And it does all this while blending into homes with its modern design. It comes in multiple sizes, shapes, and different faux fur styles too.
It's the perfect gift for your fashion-forward furry friend.
For the health-conscious dog lover who wants to get fit with Fido …
This unusual gift for dog lovers is an awesome all-in-one dog activity and sleep monitor with an APP. It collects physical activity and rest levels 24/7, providing you and your family with helpful insights into your dog's health and behavior. Get fit together with FitBark.
For that cozy cabin or ranch loving renegade who's anything but ordinary …
Artfully crafted from faux cowhide, the stylish dog bed comes in two unique styles and is filled with premium, long-lasting memory foam that minimizes joint pain and improves a pet's health and mobility.
For the discerning dog lover and picky pooch that won't drink out of just any dog bowl …

Meet Boomer™. A Dog Bowl designed by YETI that's as adventurous and dependable as your best friend. Hold eight cups of refreshing water and tasty treats. It's built YETI tough. With double-wall, non-insulated stainless steel it's incredibly durable, dishwasher-safe, easy to clean, and resistant to rust and roughhousing.
For the kitchen connoisseur and hungry hound that loves a good home-cooked meal …
If you're not quite ready for raw, but would like to ditch the processed dog stuff, then check out Feed Me – an artfully done and delightful hardback doggie cookbook. It's an informative and practical guide to cooking healthy, nutritious meals for dogs.
For the fido loving foodie, why not dress the part when you're cooking up those home-cooked meals for your dog …
This super cute Dog Days kitchen/chef's apron is perfect for the doggie mom or dad who spends lots of time in the kitchen preparing special homemade dog treats and delicious homemade dog meals for their furry best friends.
For the gear and gadget lover and energetic dog that's always on the go …
This GPS smart collar keeps track of your best friend's activity, location, health, and so much more. Know where your dog is, monitor your dog's activity, and record, save and share fun walks and adventures. It's your dog's very own version of a smartphone and an innovation winner!
PIN IT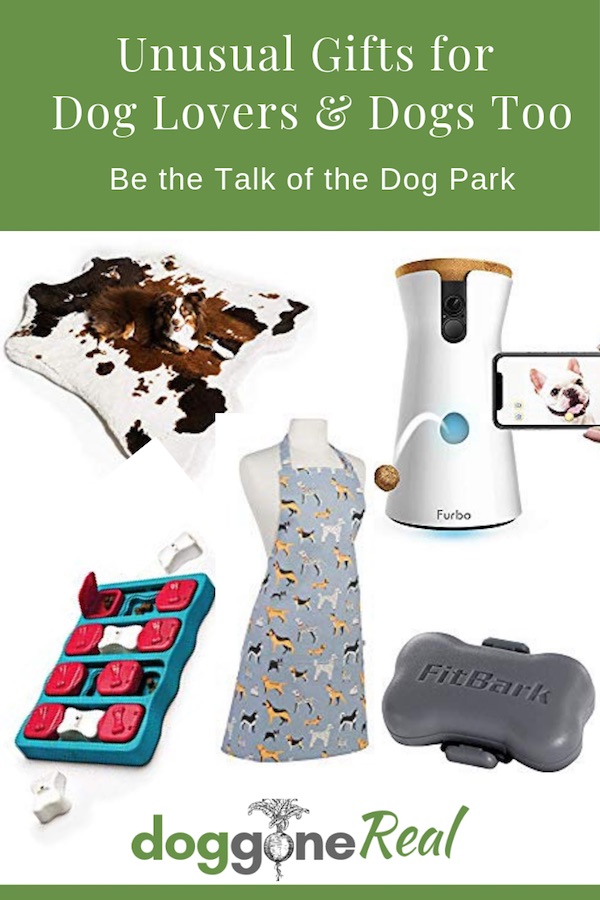 (Visited 220 times, 1 visits today)