To aid you in your furry fun-times and life adventures, we created a list of 101 fun things to do with your dog – 101 ways to play with, celebrate, and pamper your pooch.
We all know that everything is more fun with your fur babies, sidekicks, and adventure buddies by your side. They get crazily excited over the little things … and they motivate us to do the same.
So, who better to spend more time with than your loving and loyal dog and furry best friend.
There are enormous doggone benefits of this together time. It strengthens the bond between you and your dog, it socializes your dog, it exposes them to new people, places, and things and it brings to their day … and yours.
They do so much for us … it's the least we can do for them.



101 Fun Things to Do With Your Dog:
Outdoor Fun With Your Dog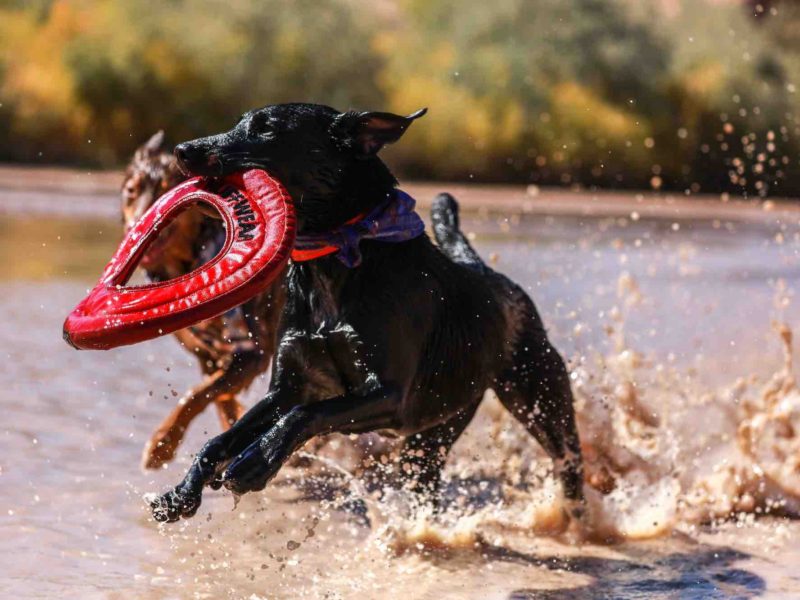 1. Let your dog play in the water or go for a swim with your dog.
2. Take a boat ride with your dog.
3. Set up a plastic pool in the backyard to splish-splash in for summer.
4. Let your dog play with the hose or run through the sprinklers.
5. Paddleboard with your dog. Just take all safety precautions.
6. Kayaking with your dog is an option too.
7. Float in a lake or a pool with your dog.
8. Watch a sunrise or a sunset together.
Nature changes at these times of the day and it fascinates our dogs. They watch the birds, bats, deer, and more as they forage, feed, and fly.
9. Take a walk or better yet walk and talk.
This is an easy and fun thing to do daily with your dog … and it benefits you too! My dogs go crazy for their daily walks. When we walk I point out ducks, geese, deer, etc. and say the critter names several times so they learn the different names as we go. Sometimes we'll see the same critters in the same places and I'll ask our dogs "Do you see the ducks?" It gets them excited.
10. Take a hike.
Find a trial off the beaten path. Exploring nature together is such a treat. Check out my website AroundLakeLure.com for all the dog-friendly hikes in North Carolina that we've done with our pups.
More Ways to Play Outside
11. Visit a state park or national park together.
Just remember that all state and national parks have dog leash laws that must be followed.
12. Take a ride.
Nothing beats the wind blowing in their cute little faces as their ears flap in the breeze and their noses take in all the wonderful smells.
13. Go to an off-leash dog park and let them run free.
Just make sure your dog is well socialized and certainly pay attention to the other dogs with this regard too.
14. Visit a dog-friendly beach or better yet, go to a dog beach.
Our favorite is at Fort DeSoto Park in St. Petersburg, FL.
15. Blow bubbles outside and let your dog pop them.
16. Start running with your dog.
Start out slow and who knows, maybe you'll work your way up to a race.
17. Sit around a campfire together.
18. Have a picnic together.
19. Play frisbee with your dog.
20. Fetch is always a big win. Balls, sticks, or the "Chuck-it".
And Even More Outside Fun
21. Go camping together.
22. Do yard work together.
Our dogs love being outside with us. There was the funny story when I was planting bulbs and as I would put one in the ground and bury it, Gunner would proudly "find it" and bring it to me.
23. Practice your training.
On our walks, we practice holding… sit … stay and other commands at random times to keep them on their toes.
24. Take a bike ride.
Just make sure to practice pet safety as you do it.
Take Your Dog With You to Dog-Friendly Places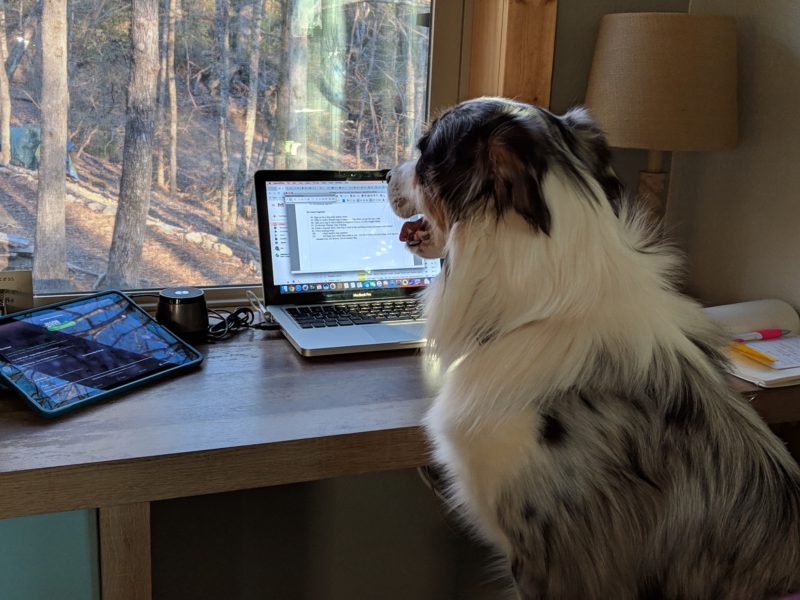 25. Bring your dog to work with you.
More and more companies are creating "Dog at Work Policies." Be sure to check out Bark's Directory of the Best Dog-Friendly Companies.
26. Go to a dog-friendly coffee shop.
27. Go shopping with your dog.
There are a number of dog-friendly stores like Lowe's or Tractor Supply or the local pet store. This is also a great socialization exercise and who doesn't like a little "retail therapy." Here's a great Huffington Post list "19 Dog-Friendly Stores Where You Can Shop With Your Pup."
28. Bring your dog to a pet-friendly restaurant.
Most often, these are outdoor eating areas which allow you to enjoy a beautiful day too.
29. Visit a farmer's market together.
30. Check out one of the many dog-friendly microbreweries or wineries.
31. Take your dog on vacation with you.
We've found some very nice pet-friendly places and have had a great time traveling together.
32. Enjoy a concert at a pet-friendly outdoor concert or amphitheater.
33. Bring your dog to a fair or festival.
Just be aware of all the other people, dogs, and crowds and make sure the festivals allow on-leash pets.
Mental and Physical Challenges
34. Buy an interactive puzzle toy for your dog.
We got two fun ones for our dogs. The one in the video above is their favorite. It's the Dog Brick Treat Puzzle Dog Toy by Outward Hound. Both dogs can play with is simultaneously or they can play one at a time. It has 20 optional places to stash a treat and various ways for your dog to discover them by opening, removing, lifting and sliding.
35. Teach your dog "find it".
Hide toys and teach them to find the toys.
36. Practice "nose work".
It's like hide and seek but instead, your dog uses their nose and sense of smell to find what they are looking for.
37. Teach your dog a new trick.
Colt just learned rollover. Here's the training video that I found very helpful.
38. Set up an at-home agility course or obstacle course.
39. Sign your dog up for an obedience class.
40. Take an agility class.
Puppy Parties and Playdates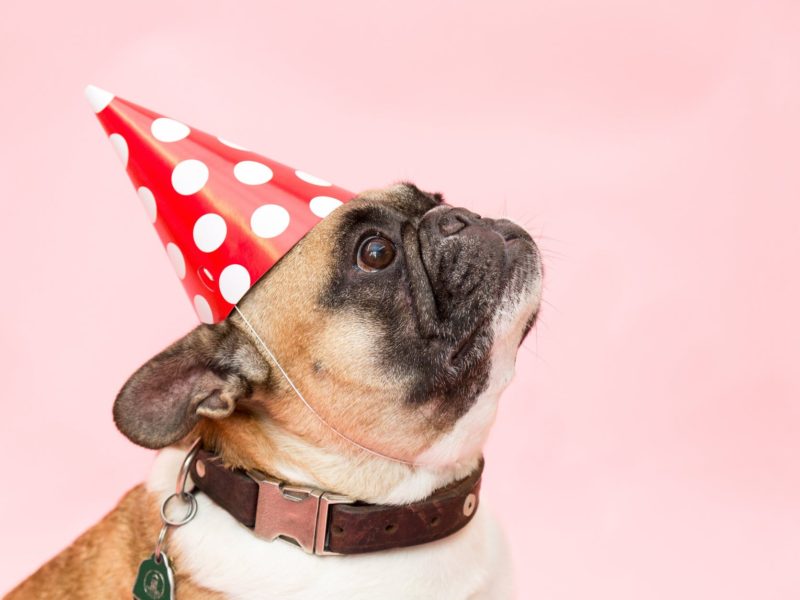 41. Throw a puppy party to celebrate a national dog day or any day for that matter!
42. Host a doggie sleepover.
Yes, we've had these too. Their friend Ziggy was having so much fun he didn't want to leave and so he stayed the night. Too cute!
43. Join a dog-friendly MeetUp Group.
Meet new doggie and people friends at the same time.
44. Host a birthday party for your dog.
45. Host a Yappy Hour – a happy hour for your friends and their dogs.
46. Host a doggie play-date at your house.
We do this all the time. Their best friend Katy comes to play for the day and a great time is had by all.
Pamper Your Pooch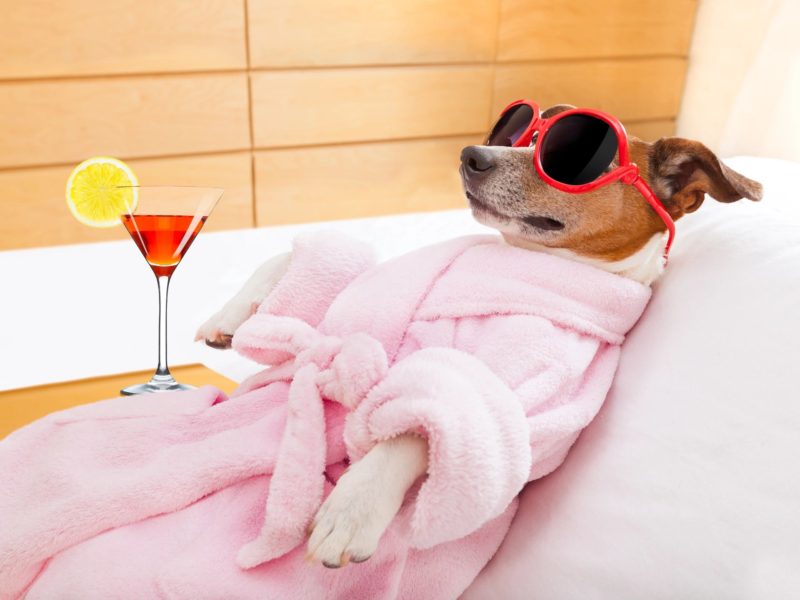 47. Do a doggie spa day.
Make it a fun day of baths, combing, and getting all gussied up.
48. Give your dog a message.
Our dogs love this. Head massages, ear rubs, and belly scratches.
49. Get a professional massage for your dog.
50. Give your dog a mani-pedi.
51. Play "dress up" and get your dog a new bandana, a sweater or a fancy collar.
52. Treat your dog with pet-friendly essential oils.
Indoor Fun Time With Your Dog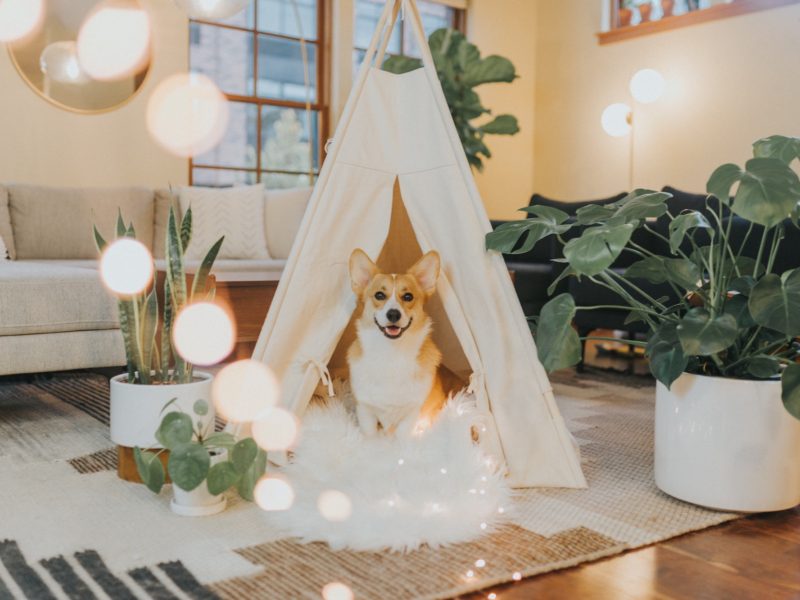 53. Make a fort for Fido to play in.
We all loved forts as kids and, well, a lot of our dogs love them too. Cozy places to go to, hide in or get under. Set up a special place like this cute dog teepee.
54. Cuddle up together. Just rest and be … together.
55. Start every morning with doggie kisses … and cherish every sloppy wet kiss you get!
56. Dance with your dogs. Ours go crazy for certain music.
57. Watch TV with your dog.
There's a dog channel or Animal Planet that our dogs love. Alert, attentive, their doggie heads turn inquisitively. Or, watch the Westminster Kennel Club Dog Show or Puppy Bowl together.
58. Set up a cozy window seat or way for your dogs to look out the window.
I actually pulled a little ottoman in front of one of our windows for Colt to lookout. He does this daily and watches the deer.
59. Meditate together.
More Inside Fun Stuff to Do
60. Do yoga together.
Book a dog-friendly "doga" session. It gives the downward dog a whole new meaning.
61. Take a nap together.
62. Sing to your dog.
63. Let your dog sleep on your bed for a special treat.
64. Let your dog sit on your lap.
This is a daily ritual with my two Australian Shepherds who think they are lap dogs at 45 and 55 lbs. ha. It doesn't stop them from getting cozy on my lap every morning.
65. Play hide-n-seek together.
66. Play with their favorite toy together.
67. Talk to your dog.
Inside, outside, anywhere, anytime … talk and talk and talk some more. I swear our dogs understand full sentences and help me solve life's problems as we walk and talk.
Make and Capture Memories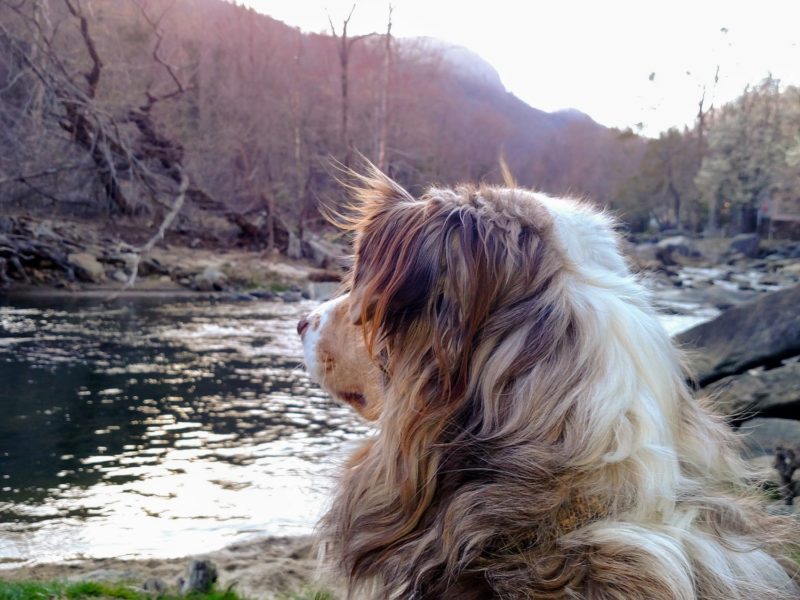 68. Do a dog photoshoot.
I like to do these seasonally and love experimenting outdoors with my Google Pixel 2 XL camera.
69. Get professional photos taken of you and your dog.
70. Take random pictures of your dog daily.
I love catching them sleeping or doing something oh so sweet … and being able to capture those moments.
71. Dress your dog up and take funny pictures of them.
72. Submit your cute dog pictures to blogs, contests, calendars, etc.
73. Start a dog blog and write about your adventures.
74. Start an Instagram for your dog.
75. Create a dog picture book on Snapfish.
76. Make a dog calendar and create fun photos that represent each month.
77. Create a memory book or journal of fun times and funny moments with your furry friend.
Foodie Fun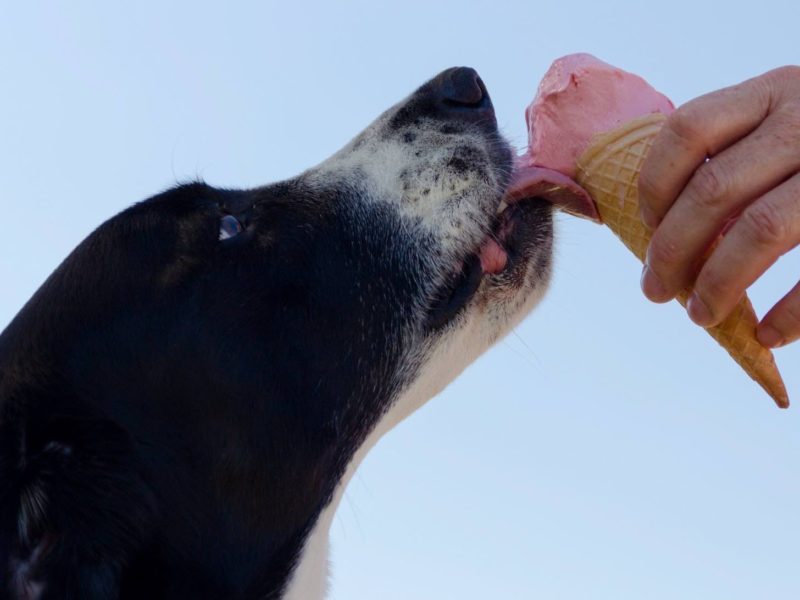 78. Go for ice cream together.
79. Make your dog a homemade dinner.
80. Make a special homemade treat for your dog.
We've got a fun place in town that serves doggie ice cream for free to pups with your purchase.
81. Treat your dog to new and different raw foods or homemade foods.
Variety is a great thing. Who wants to eat dry processed dog food for every meal, every day of their life.
82. Give your dog a bone.
Such a cliché, but nothing beats the joy of a new bone.
83. Share some veggies with your dog.
As your dice, cut and chop … carrots, celery, and cucumbers are favorites for our crew.
84. Bake a special doggie birthday cake.
Holiday and Seasonal Fun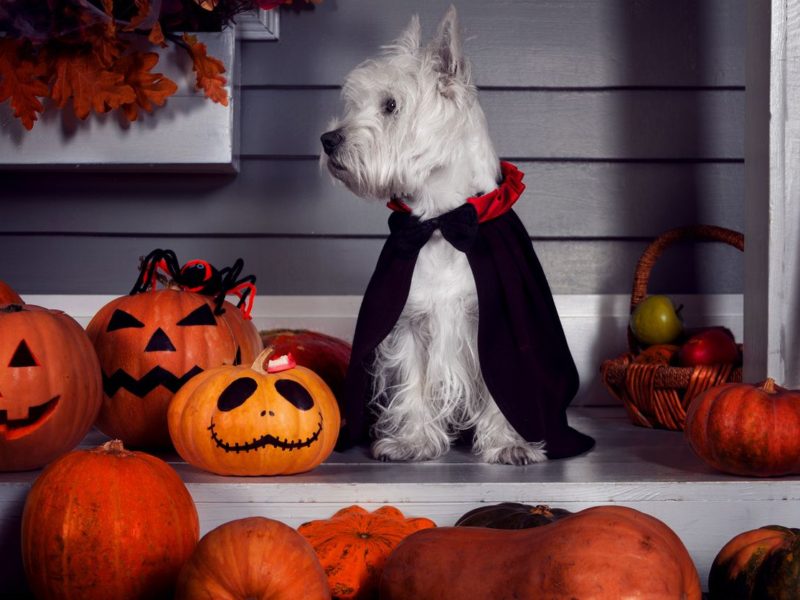 85. Dress your dog up for Halloween or dress up together.
86. Make Easter eggs and give your dog a hardboiled egg treat.
87. Take your dog trick-or-treating with your kids.
88. Play in a pile of fall leaves.
89. Create a fun photo Christmas card with your dog.
90. Wrap doggie gifts in gift bags with a treat or two at the bottom.
Somehow the toy becomes the afterthought … after the tissue paper, bag, and treat.
91. Make doggie Christmas cookies and deliver them to your other doggie friends.
92. Play in the snow together.
93. Go sledding together.
Do Good Together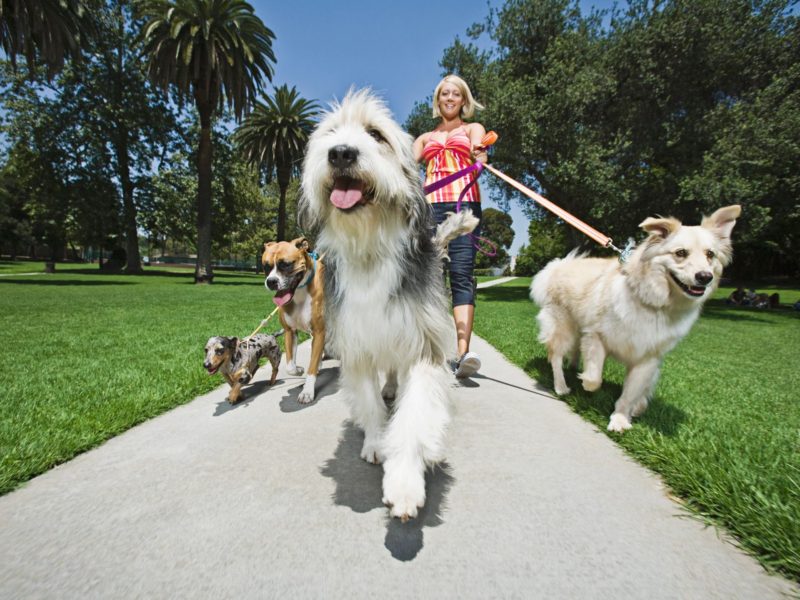 94. Offer to walk a friend's dog or neighbor's dog when you go for your walk.
95. Sign up for a dog walk charity event.
96. Take your dog to visit a friend or neighbor in need of some doggie kisses.
97. Go through Therapy Dog Training.
98. Foster a dog and allow your dog to help in the teaching process and make a new friend.
99. Visit a nursing home.
100. Adopt another dog together.
No-brainer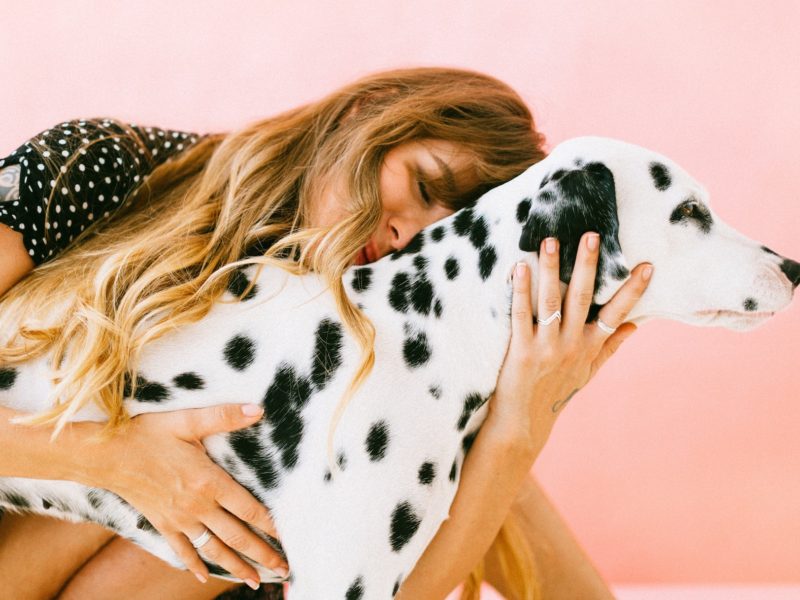 101. Tell them and show them how much they mean to you.
Tell them how much you love them. Actually, say those words. Tell them how special they are. How they've changed your life, forever. How you can't imagine life without them. Never assume they know. Love on them. Cherish them.
We hope you enjoy our list of 101 fun things to do with your dog and hope that you find joy in celebrating life and making special memories together.
PIN IT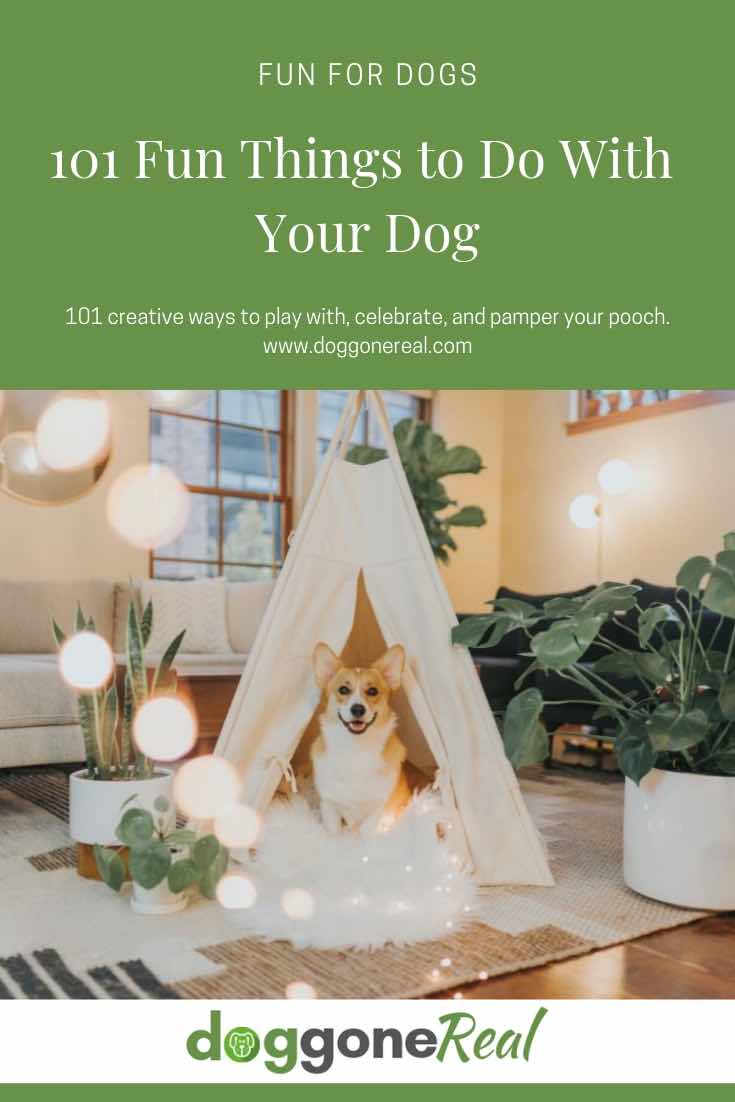 (Visited 6,017 times, 3 visits today)