Learn about the many benefits of raw dog food and why feeding your dog a wholesome, natural, raw diet is healthier and eliminates the common ailments caused by dry kibble.
First, Understand The Meat First Myth on Dry Food Labels
Most brands of dog food commonly available to well-intentioned pet owners come with a list of ingredients per US government guidelines, so when we read the labels we assume what we're getting is everything our darling doggies need.
But … dog foods are less scrutinized by the FDA than human foods, and all-too-often contain empty food sources that are well hidden among the ingredients using a sneaky practice called "ingredient splitting."
A common dog food ingredient is corn, which might compose a large portion of many brands of kibble, but smart humans know corn is just empty filler and would avoid such food if it were the first ingredient on the label.

But by splitting corn into different categories like corn, corn meal and corn flour, all these corn products are delegated to lower percentages, pushing them further down the list, so meat ingredients, which are often dubiously lumped together, can rise to the top.
It's all perfectly legal – and makes for imperfect nutrition for your precious pooch, especially since grains are hard for dogs to digest.
Common Health Problems Linked to Processed Dog Food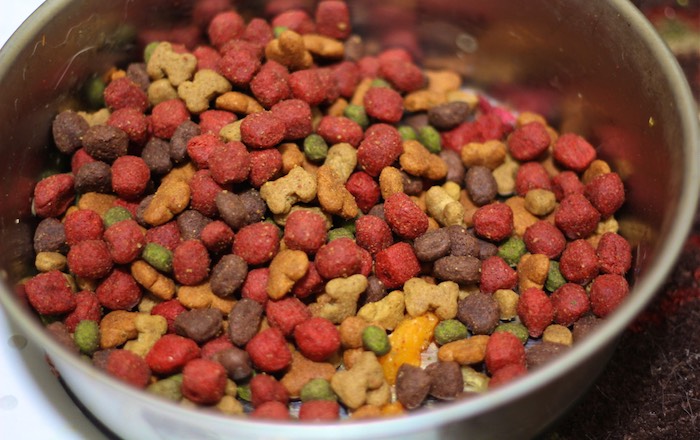 When you feed your dog processed grains, fillers, preservatives, pesticides, etc., it invites health problems people think are common for dogs:
Allergic reactions
Overweight
Lethargy
Heart problems
Digestive issues
Tooth decay
Gum disease
Bad breath
Arthritis
Skin conditions
Dull coats
… and the list goes on.
Yes, these are very common problems — but they shouldn't be.
Benefits of Raw Dog Food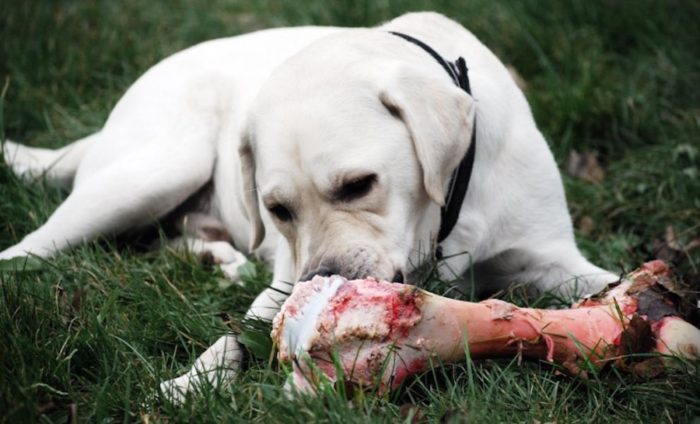 In contrast, raw feeding offers many benefits. If you've never seen your dog gnaw on a meaty raw bone before, you're in for a treat! Nothing is more natural or instinctive to a dog than to chew on bones, naturally cleaning its teeth and strengthening its gums in the process. Given regularly, raw edible bones will improve your dog's breath along with its teeth, gums, bones and overall health. This is just one of the many benefits of raw feeding.
A raw dog food diet …
Gives dogs plenty of lean protein, which their digestive tracts were designed to metabolize easily and swiftly for both short- and long-term energy.
Includes organ meats that provide dense nutrition and enhanced immune function.
Includes bones that naturally remove tooth-, gum- and heart-damaging tartar from teeth for better health and sweeter breath.
NOTE: there's no need to worry about bones splintering and choking your dog: raw bones don't fracture like cooked or dehydrated bones. They are soft and meant to be ingested to provide excellent nutrition – and maximum fun – for your dog.
The benefits of raw dog food are many. When fed the right raw dog diet …
Dogs can enjoy better nutrition for superior physical and mental performance
They have more energy
It is easier for your dog to maintain a healthy weight
Their coat will be unbelievably shiny and it won't have any oder  – this means less money needs to be spent on visits to the groomer
They have clear skin and eyes, clean breath, and strong teeth and gums
There is a reduced risk of arthritis
You'll see fewer or no allergic reactions
What You'll Notice When Switching to Raw
Whether you start with the BARF model or the Prey model, you can expect the following results:
Immediately: Your dog will eat with renewed interest, pleasure and excitement. Nearly all dogs immediately go for the raw foods their bodies crave. If yours is picky, it's easy to transition your dog from kibble or cooked food to raw foods.
Within Days: Improved digestion, easier evacuation with less offensive-smelling stools and less gas. (That's something you can both be happy about!)
Within Weeks: Increased energy and vitality, a shinier coat and eyes and brighter disposition
Within Months: Increased alertness and stamina, reduced or eliminated allergies, reduced arthritis, a healthier weight, better breath and oral health, whiter teeth, and an overall happier pooch!
This means, that with a raw diet you have a happier, healthier dog and a much happier human too. Oh, and a fatter, happier wallet since you greatly minimize your vet bills.
Pay a Bit More Now – Save a Lot More Later
Every dog lover agrees they want the best for their dogs, but isn't raw feeding expensive? Not everyone has the money to indulge their dogs this way, no matter how much we love them, right?
Happily, raw eating is absolutely affordable!
While wholesome, natural foods may cost a bit more than grain-laden kibble, you'll save money on vet bills in the long-run. Another doggone enormous benefit!
So, as we see it …
[bctt tweet="You can invest a bit more in your dog's food or a lot more in vet, grooming and dental bills. For most of us, that's an easy decision" username="DoggoneReal"]
No bones about it – dogs prefer what's good for them. Before you doubt raw, try it out.
Other Raw Feeding Resources:
The Ancestral Link & Why Raw Feeding is What Your Dog Wants Naturally
Raw Dog Diets Explained – BARF vs Prey Raw Diet
How to Transition Your Dog to a Raw Diet
40 Fruits and Vegetables Dogs Can Eat and Can't Eat
Top Raw Feeding Resources – My Go-to Favorites
PIN IT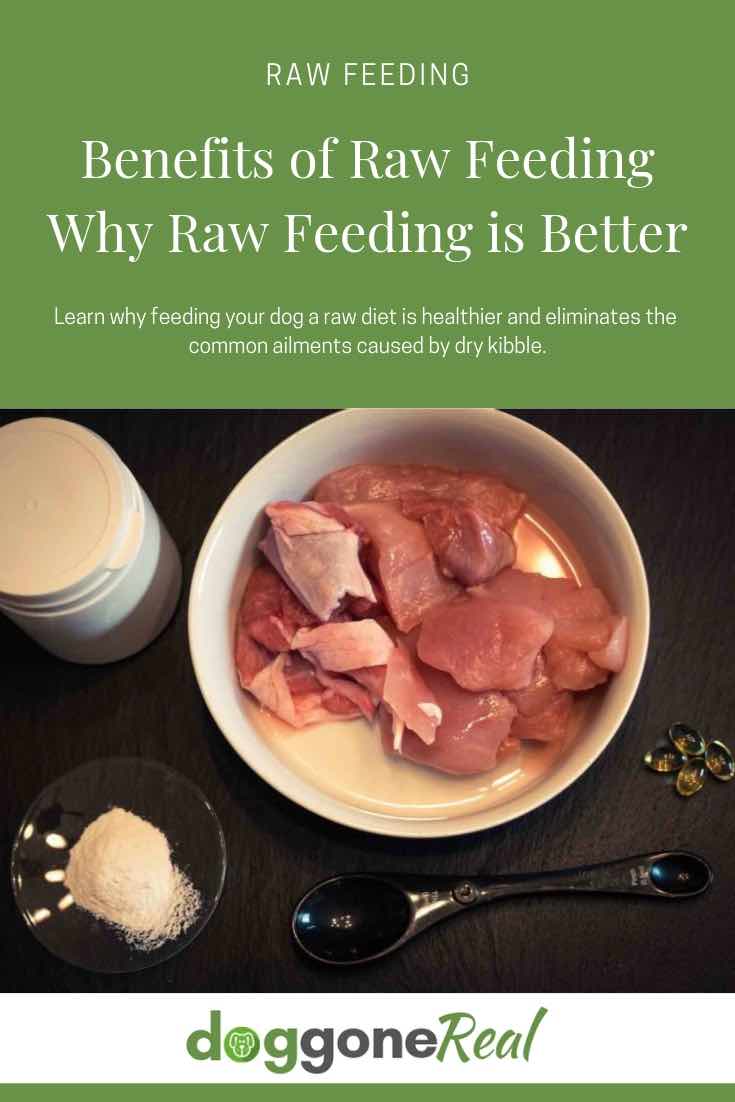 (Visited 690 times, 1 visits today)